Get the RightMed Test
The RightMed Test, co-developed with Mayo Clinic, analyzes your DNA and provides genetic information your doctor can use when choosing medications for you. Sharing the RightMed Test results with your doctor(s) could help them determine which medications may work well for you and reduce the incidence of medication trial and error. Your RightMed Test results will be delivered in the RightMed Gene Report, which provides genetic information for 27 genes, but does not include information on specific medications.
You can request the RightMed Test online, or you can ask your doctor to order it for you. When you request the test online, an independent physician will review your information and prescribe the test for you, if medically appropriate (U.S. only; eligibility restrictions may apply).
What's included
With your test order you'll receive the RightMed Test plus the services detailed below:
A DNA sample test kit shipped for free to your home, with prepaid return shipping

A review of your order by a physician from an independent provider network

A phone or video consultation, scheduled at your convenience, with a board-certified genetic counselor to review your results and answer any questions

Your RightMed Test genetic results* to share with your doctors, which may help them make more informed medication decisions for you for years to come
*The RightMed Test results are delivered in the form of the RightMed Gene Report, which provides genetic information for 27 genes; the report does not include information for specific medications.
Genetic testing results can be complex. Consult with your healthcare provider when considering this test. Learn more in the footer of this web page.
How it works
Request your test

Fill out THIS FORM and pay by credit card or HSA card.

Collect your sample

Once the kit is shipped to you, perform a SIMPLE CHEEK SWAB. Activate your kit online, then mail it back. An independent physician will review your information and, if appropriate, order your test.

Schedule a consult

Once your results are ready, schedule a phone consult with a board-certified genetic counselor to receive and discuss your results.

Share with your doctors

Share your RightMed Test results with your doctors so they can use it as part of your care, now and in the future.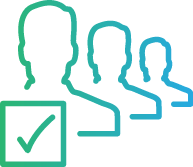 Who is eligible?
While most individuals are eligible for a RightMed Test, there may be some individuals who are not.
You will not be eligible if you:
Reside outside of the United States

Have had a liver, bone marrow, or stem cell transplant

Are currently experiencing kidney or liver failure
These eligibility restrictions only apply when the test is requested online. If an individual doesn't meet these eligibility restrictions, they can still get the test if their own doctor orders it for them.
Ready to get started?
Request your RightMed Test to get started on your path to more personalized medications.